Hard seltzer is one the fast growing segment of alcoholic beverages. When beer sales plunged when bars and restaurants closed due to Covid-19, retail sales of hard seltzer quadrupled.
Identifying a "white space" in the fast-growing hard seltzer market, Fundays launched at Target, aimed at Gen Z and Millennials.
The Stable got buy-in with Target and other retailers on the look, feel, and concept of a fundays drink brand early in the process.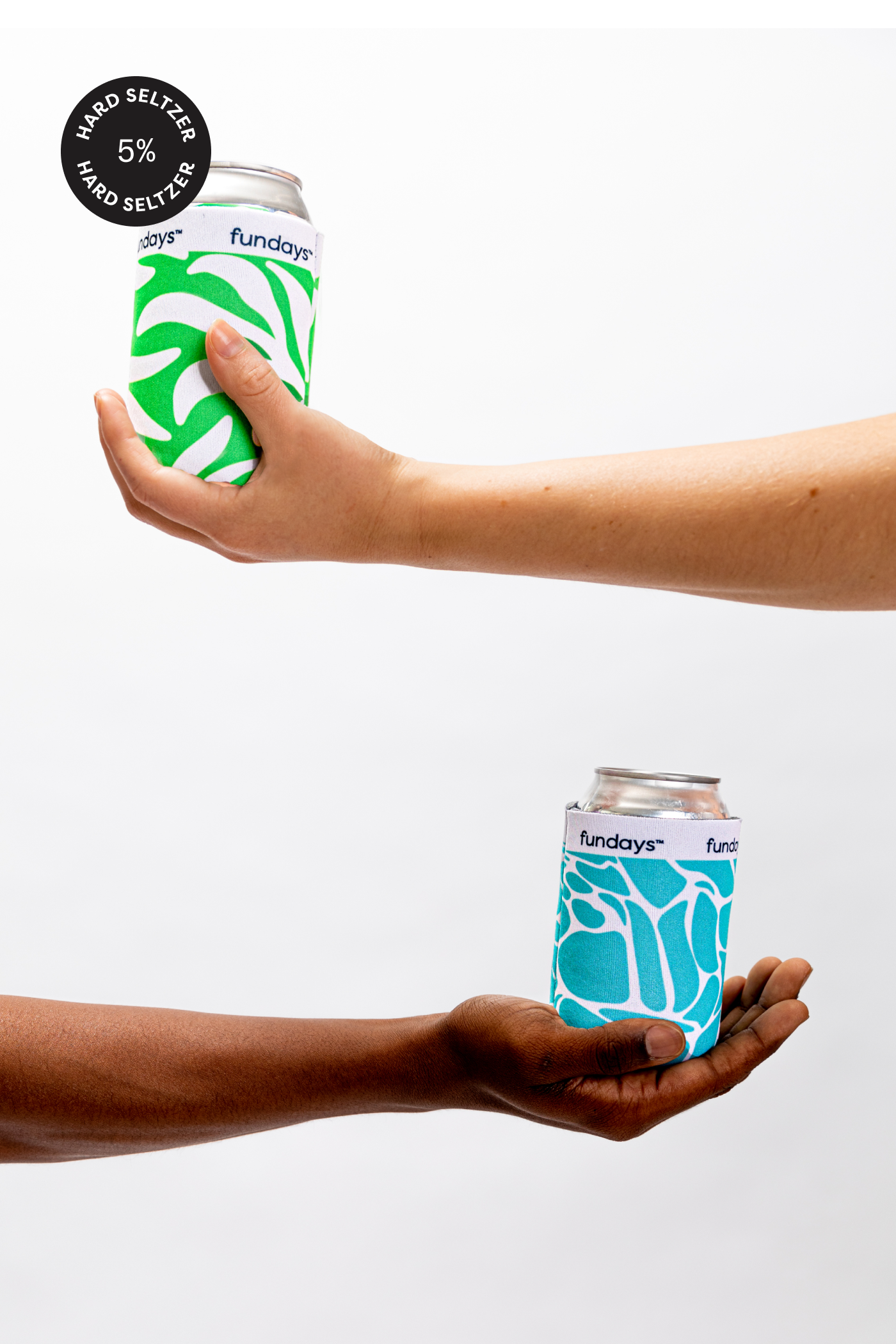 The Stable partnered with Cardinal Spirits in Indiana and Houston-based Buffalo Bayou Brewing Co. to bring the product to life and identify flavors they thought would resonate with the 21-28 year old demographic.
Our internal creative team owned the creative visuals from start to begning.






Life happens on Fundays.

We're here for relaxing, good times, and pink flamingo floaties. No neckties, formal handshakes, or artificial ingredients. So grab an ice bucket, throw out the lawn chairs, and crack the top. They say every day ends with y. Ours end with why not.

We developed eye catching—colorful cans, modern labels, and promotional photos that feature clouds, butterflies and bubbles.

Fundays' cheeky flavors include "Yard Games," a mix of lemon, lime, and pomelo, and "Skinny Dip," which is infused with passion fruit, guava, and dragon fruit.