True Grace
Passionate about protecting our planet and our health.
True Grace
is a new supplement brand with a mission to improve the health of people and planet through nutrient-dense products.
Created by a team of industry veterans and pioneers in the regenerative agriculture movement, True Grace is revolutionizing traditional supplements by focusing on nutrient density and on practices that regenerate the earth and the body.
Regenerative agriculture is a system of holistic farming that rehabilitates the entire ecosystem and enhances natural resources rather than depleting them.
These regenerative systems create better food, since nutrient-dense soil produces more nutrient-dense plants. This is at the core of True Grace's formulation philosophy.
We worked directly with the founders to develop a transparent and trustworthy brand identity, sustainable packaging solution, and a digital experience to help them launch into the marketplace.
"We select ingredients that play a concrete role in true health, and we include them at effective doses—not just a sprinkling to pad the ingredients list."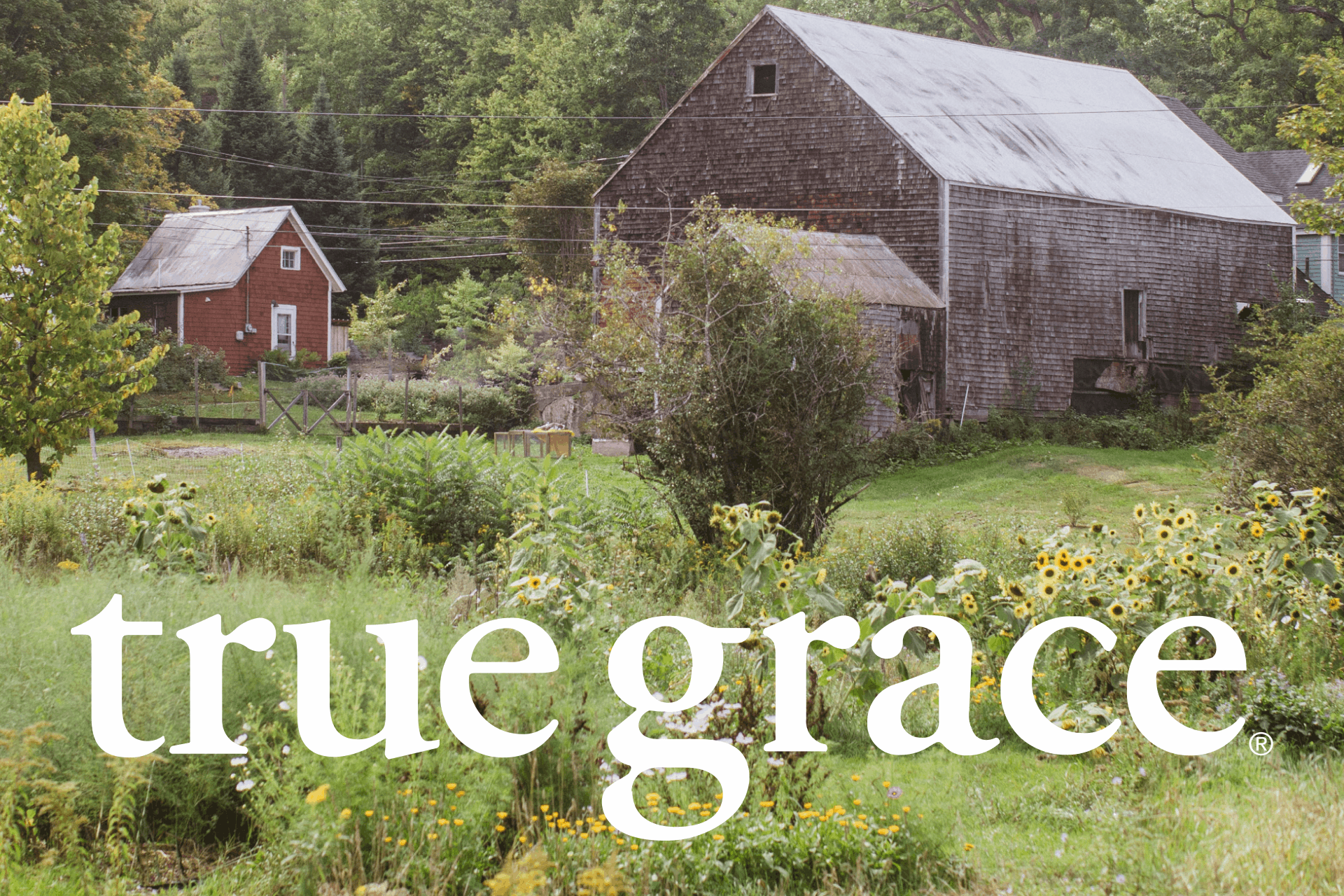 "We're looking at nutrition differently, starting from the ground up. It is our mission to provide easy solutions for busy individuals to support their health and the health of their loved ones — but in a sustainable way that preserves our planet for future generations."
Knowing the category is highly-competitive, we sought to capture consumers through their unique point of difference:
sustainable, nutrient-dense supplements.
-
Our strategy, creative and content embodies True Grace's benefits, nutrients, responsibility, and transparency.





Regenerate the health of people and the planet.

Working with the founding team pre-launch, we created the foundational brand strategy and developed a visual identity that represented the health of both self and planet.

Our goal was to show the care and thoughtfulness that goes into their science and visualize the transparency that they formulate every supplement with.

The brand mark features two hands encircling an herb, representing True Grace's commitment to protecting people and the planet.












The packaging suite highlights both recycled and recyclable plastic bottles, and refill pouches were created to help eliminate waste with future purchases. The bottle is a custom structure and features detailed finishes like embossed and debossed logo elements.

The packaging uses custom structures designed with ocean waste plastic as a more sustainable solution. The caps are embellished with intricate brand details using embossing.








Launching with several SKUs, the final step was to create a direct-to-consumer web experience that highlights the product, educates on regenerative agriculture, and doubles-down on the brand's commitment to transparency.
The website balances sustainability and nutrition education with direct-to-consumer commerce. Teaching them why True Grace is the best option for health and wellness.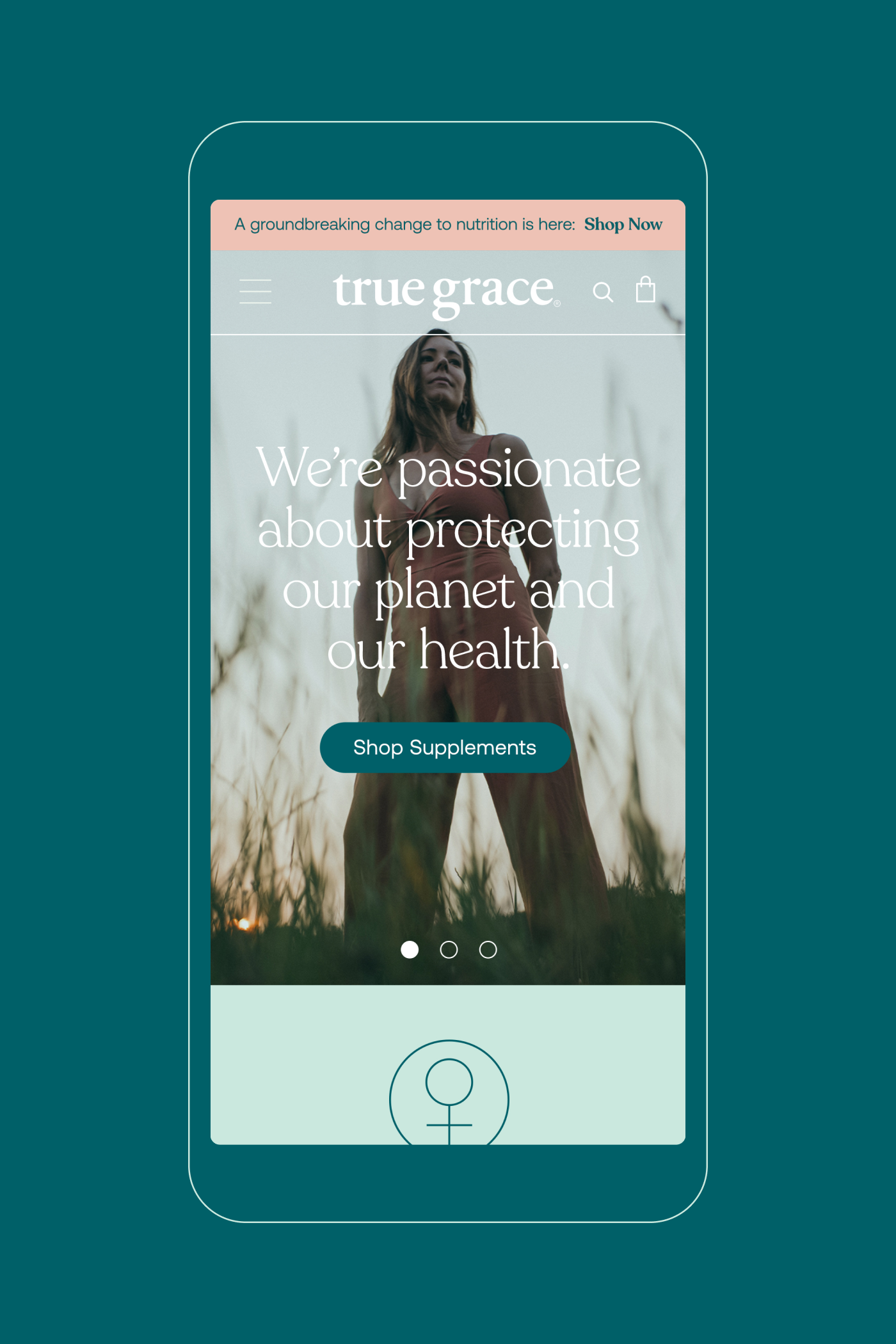 Role

Identity, Print, Digital, Packaging


Credit
Creative Direction: Rebecca Sloat
Design: Joel Schierloh, Tyler DeHague, Annie Tyner, Jack Walgamuth
Strategy: Nick McVey
Art Directtion, Photography: Bethany Schrock
PA: Kaya Morris
Retouching: Elle Pollock
Done at The Stable


Year

2020-21